Outdoor Entertainment
Having a smart home means the outside can be smart too.
Play your favorite music from discreet rock speakers around the pool. Enjoy the big game on your weatherproof TV and entertain guests while you barbeque on your fully connected back porch.

You will absolutely love the lifestyle enhancement a professionally installed outdoor entertainment system will bring. Call us today to come visit your backyard and provide a free consultation.
You love it indoors, so bring it out!
The comforts, conveniences, and entertainment you enjoy in your home need not remain indoors. Music, video, lighting… even climate controls make the great outdoors even greater, with smart home technology from Automated Entertainment.

The music that powers your New Year's Eve party can bring your patio to life for the 4th of July. And if you thought lounging in your luxury home theater is the only way to watch a movie, try it from your pool lounger.

Automated Entertainment can bring the same entertainment you love indoors to your poolside, patio, gazebo, lawn…virtually any outdoor space.
Set the mood before they enter your home
Just as your lighting inside the house can all be connected and controlled together, so too can your landscape lighting. With automated photocell daylight sensors to pre-programmed scene scheduling, your landscape lighting doesn't need to be anything you worry about controlling. Instead, enjoy not only the aesthetics of up lights and downlights beautifully accenting the exterior of your home but also the natural added security it offers.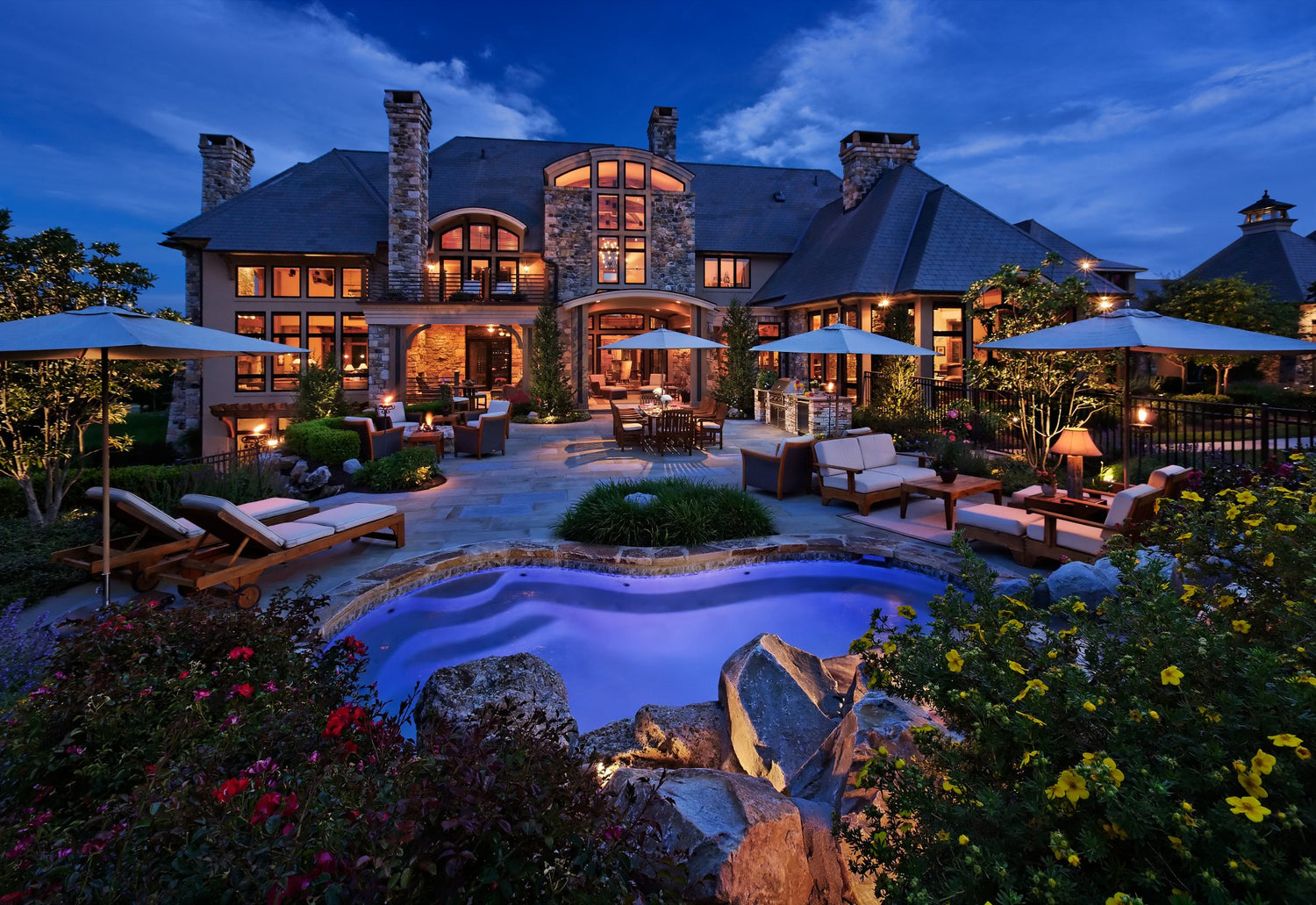 Automating Homes Since 1997
Operating in Southern Ontario Canada, Automated Entertainment Inc. is a custom residential electronics provider specializing in the design, development and installation of custom Audio, Video, and Home Automation Systems.
Contact Us